About Us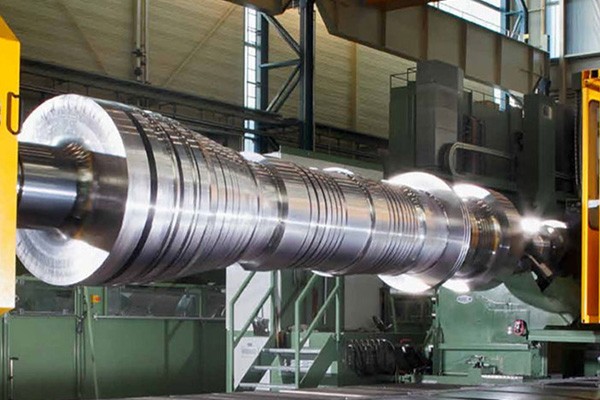 Eng. Mostafa Ebeid has started business on his own since the beginning of 1974. He has established Ebeid ebeid-chirman
International Trading Establishment which practises the activity of importation and trade in workshop machines, factories equipment and commercial agencies.
The Establishment has acquired agencies of major companies producing workshop machines in Italy, Germany, France, England, Yugoslavia, Bulgaria and the USA.
Among the most important machines for which Ebeid Establishment has been famous are the engine overhaul machines, wood working machines and lathes.
Eng. Mostafa Ebeid has had a special view of the Egyptian market, a short-term plan and a long-term plan.
First: Updating and replacing the machines in the Public, Governmental and Private Sectors by modern machines which keep pace with the age.
Second: Assisting a new generation of skillful craftsmen who are willing to establish their private workshops which they possess and who have no material potentialities to start establishing and financing such workshops.
As Eng. Mostafa Ebeid believes in expanding the base of industry in the Private Sector and helping all youth ambitions, he has rendered all possible help to this Sector, whether by making long-term facilities or getting credit facilities from banks in favour of this new generation of manufacturers or obtaining foreign grants and loans for them.
He has established every year dozens of small workshops which have become medium or large now. He has directed this Sector towards good management of the projects thereof, which has strengthened the relationship between the members of this Sector and Eng. Mostafa Ebeid as they resort to him for consultation or help. Eng. Mostafa Ebeid takes pleasure and pride in the fact that dozens, many hundreds of workshops of great names have been started at his hands and with his help. Now they have become a power added to the Egyptian economy; he has pleasure in having a national role in the Country. He has also contributed a lot to renewing the Armed Forces workshops, Armed Forces training centers, industrial technical schools at the Ministry of Education and the faculties of engineering of private universities and institutes.
Ebeid International Trading Establishment has won several international prizes for cooperation between Egypt and Italy as well as certificates of merit from other states and membership of Egyptian and foreign federations and chambers.
In 1994, an industrial company has been established at 6th of October City by the name Ebeid Engineering Co. working in the field of engineering industries whose first-fruits were to produce for the first time in Egypt lathes for brake drum and brake discs, brake shoes riveting presses, connecting rod boring machines and crankshaft straightening presses, as well as renewing cranks by welding through knowledge right of major international companies in this field. The Company has succeeded and become the first without competition in this field.
Then he started to manufacture and repair spare-parts of oil excavators for major foreign companies working in Egypt in the field of excavation. The Company has cooperated with major Italian companies and Egyptian companies for iron industry by manufacturing spar-parts of the production lines according to the international standard and technical specifications, including gears, shafts, rollers,.. etc.
Ebeid Engineering Co. has become among the companies which enjoy good reputation in the industrial field, just like the commercial field.
Eng. Mostafa Ebeid is deemed trustworthy by the men of industry. He has been chosen as General secretary of the Board of Directors 6 October Investors Association, Chairman of the Board of the Machines and Equipment Sector in Egyptian Industries Federation.
– Board member Union Investor of Egypt , Board member of deep local industrial council for Egypt.
– Board member of Engineering Chamber of Egyptian Industrial Federation
He enjoys people's love in the Industrial and commercial fields and is an object of trust due to his sincerity, honesty and diligent work.
Eng. Mostafa Ebeid trusts the youth capability and future in the development movement in Egypt; he always motivates the youths to promotion whether by opinion, training, transfer of experience or permanent participation with a view to the development of Egypt, as he believes that Egypt will make history again.
May God lead us to success.